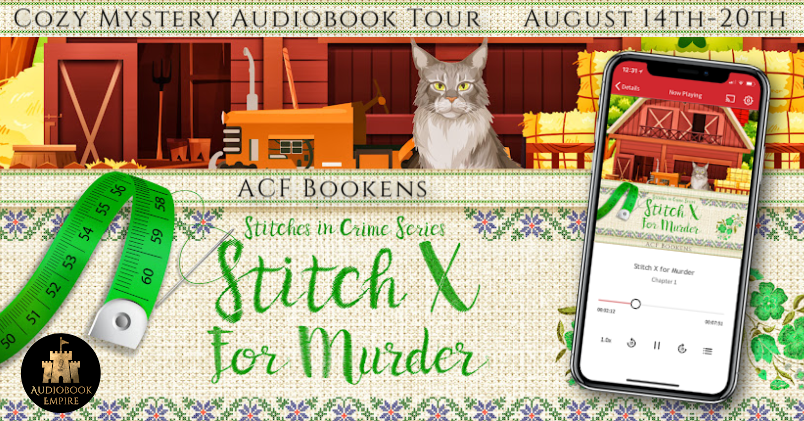 Author: ACF Bookens
Narrator: Aven Shore
Length: 5 hours 10 minutes
Series: Stitches in Crime, Book 5
Producer: Audiobook Empire
Publisher: Andilit
Released: August 1, 2022
Genre: Cozy Mystery
---

Old Douglas Fir timbers bring good money, but maybe not as much as keeping quiet about the story of a murder.

Paisley Sutton hates to see an old barn falling down, so when she has a chance to take in a crew of friends to salvage timbers, she goes in with gusto. But when they find the bones from a decades-old murder, Paisley begins to wonder if maybe some things should just be let go to ruins. Maybe some secrets need to stay buried.

If Paisley decides to salvage more than just wood and reveal the murderer, will she be the next body buried in a barn?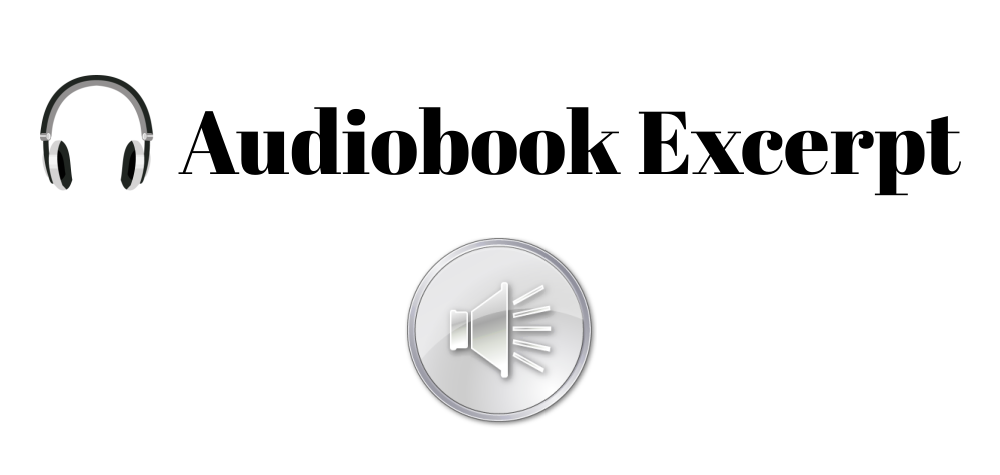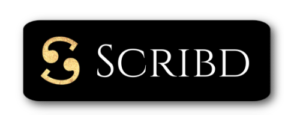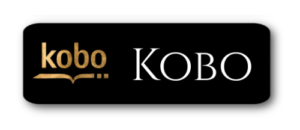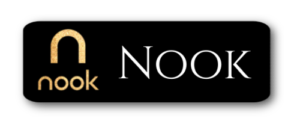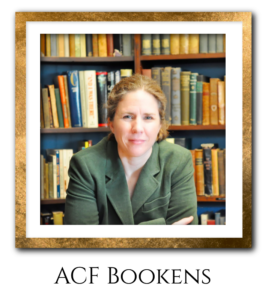 ACF Bookens loves a good mystery, a quaint bookshop, and a good cup of coffee. She lives in the Blue Ridge Mountains of Virginia, where she takes joy in the mountain views and the quiet back roads. She lives with her son Milo and a beautiful rescue hound who inspired Mayhem in her St. Marin's Cozy Mystery Series. Aslan, the cat in her books, is based on her departed first cat by that name, who spent an inordinate amount of time digging up her houseplants. In her books, Bookens addresses issues of justice and writes with intention to disrupt the white supremacy that says that "whiteness" is normal by making purposeful note of every character's ethnicity. She is weary of books that assume everyone is white unless the author says otherwise because being white is not the default of reality. Her hope is that readers enjoy escaping into her stories and are challenged, just a little, to make themselves better people and the world a better place from the reading.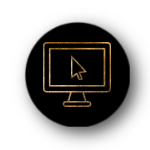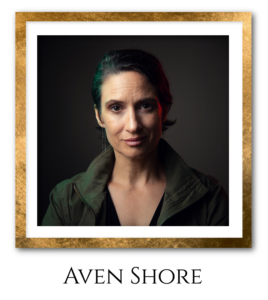 Aven is an audiobook narrator living in her off-grid tiny house in rural Eastern Canada, surrounded by forest and chicken friends, and honeybees. She loves books so much she's listening to one almost every minute she's not narrating one (she narrates romance as Avie Paige). She narrates live on Discord with other romance narrators on the Haven server. She is longing to travel and hike in mountains again, and dreaming of sleep in the lava fields of Iceland under Northern lights again, her favorite place in the world. Her past lives include being a carpenter, firefighter, tax accountant, and competitive snowboarder.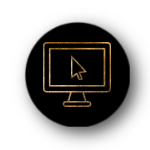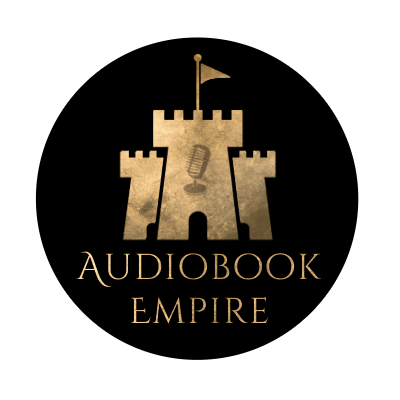 At Audiobook Empire, audio reigns supreme, narrators are hailed as heroes, and headphones are worn with pride. Marrying pomp and circumstance with quality you can count on, Audiobook Empire is a full-service production house that produces and promotes audiobooks with gusto. Give your audiobook the imperial treatment by producing it with Audiobook Empire.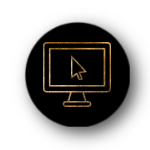 4.1/5 Stars! This is a cute little audiobook that made me smile and then cringe, then smile again. I too hate when old buildings have to be torn down, and so many are being removed because they are not aesthetically pleasing. Yet I love the thought of reusing the parts of the barn/house etc, is wonderful and a reminder of the past. The relationship between Paisley, her boyfriend, and her friends is lovely to listen to, and so helpful to her in her time of trouble. With the involvement of a member of her family in the acknowledgment of murder, there are times when the past comes back, it comes with hurt and tears. Luckily there was a happy ending, and justice was finally served. Narrator's Voice 4.5/5 Stars! I loved the voice and I really enjoyed listening to this book by her, and I hope to hear more from her, especially her male characters, even though not totally a male voice, it was as if she was acting out a play from memory, and it was adorable to hear! Aven is the type of audiobook reader I love to hear! I received this audiobook as part of my participation in a blog tour with Audiobookworm Promotions. The tour is being sponsored by Audiobook Empire. The gifting of this audiobook did not affect my opinion of it.